Hospital beds play a huge role in patient comfort and recovery. However, they often get overlooked in the grand scheme of medical care. They play a key role in helping you get a restful sleep and recover comfortably. Today, they come in many shapes and sizes, use innovative technology and are designed to help people with specific health conditions and ailments.
Types Of Hospital Beds
There are many types of hospital beds you could see in medical facilities, hospitals, and in a person's home. The type of bed you need is dependent on your health condition and treatment.
The most common types of hospital beds:
● Gatch Bed
● Electric Bed
● Low Beds
● Low Air Loss Beds
● Circo-electric Beds
● Stretcher Beds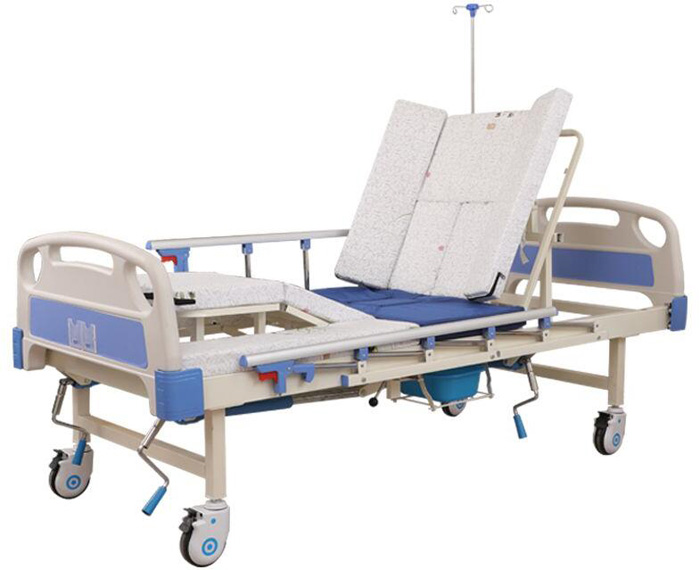 Choosing the Right Hospital Bed
All hospital beds support the patient in positions that aren't possible with a regular bed. The main difference between types of hospital beds is how such positioning is achieved.
These beds use a hand crank to raise and lower the head, foot and height of the bed. They tend to be the least expensive option, with some available for less than $1,000.
●Semi-Electric Beds
These beds use electrical controls to raise and lower the head and foot of the bed, but a manual mechanism adjusts the height of the bed. They typically cost around $1,000.
Also known as fully electric beds, these beds use electrical controls to raise and lower the head, the foot and the height of the bed. They also tend to be the most expensive, costing as much as $40,000.
●Bariatric Hospital Beds
The weight limit for a standard hospital bed is about 400 to 600 pounds. Bariatric beds are designed to support people whose weight exceeds the limit of a standard hospital bed. They can usually support between 600 and 1,000 pounds. These beds are longer and wider and tend to cost more than standard hospital beds.
●Considering Height and Width
Most hospital beds weigh more and are wider than regular beds. Meanwhile, some can be adjusted to be higher or lower than regular beds.
A bed that can get closer to the ground is safer for people with certain diagnoses like cognitive issues. Having the bed lowered at night with a fall mat by the side of the bed decreases the chance of a serious injury.