Wooden hospital beds are Adjustable Beds Hospital Style used for home care. General care needs have 3 functions: backrest, knee and overall height up and down. The guardrails, head and tail deck fittings of hospital beds are made of wood, which is durable, eco-friendly and ecnomic. The medical room bed from Youjian is perfect for anyone who needs a hospital-style bed at home or in a nursing center. Quiet and smooth with manual head and foot adjustments, the sickbed's frame provides exceptional strength and reduced weight, and the spring deck is galvanized to provide durability and reduce the effects of corrosion.
Benefits of Adjustable Beds Hospital Style
1. Quiet and smooth operation, head/foot section, manual height adjustment.

2. Channel frame construction provides superior strength and reduced weight.

3. Promotes blood circulation - The wooden hospital bed has an adjustable height option to provide proper blood circulation to your body. Especially helpful for those who have just had surgery.
4. Ease breathing - The adjustable wooden hospital bed with back lift function can ease breathing more than normal beds.

5. The raised head function will help you breathe. Air can flow more freely and there is less chance of snoring

6. Leg flexion function. Foot elevation helps to relieve pain to a great extent.

7. Adjustable sliding, safety guardrail and non-slip surface can reduce falls and ensure patient safety.

Hospital-style adjustable beds meet the basic requirements required in a nursing facility. Hospital bed manual is widely used in rescue centers, nursing homes, makeshift hospitals, rehabilitation centers, if you are looking for multifunctional wooden manual hospital beds and electric sickbeds for sale with customize service and low cost service, welcome to contact us!

Different types of wooden hospital beds
Single Crank Hospital Bed

Bed surface frame:durable frame with Cold-rolled steel plate, with epoxy coating finished
Overall Sizes: (LXWXH)2200mmx1060mmx500mm
Bed head bed foot: advanced home wooden plates
A pair of side rails
Castors:125mm dia.silent castors make the bed move flexibly
Cranks:Steel foldable cranks
Standard
Backrest angle: 0-75°
Legrest angle: 0-70°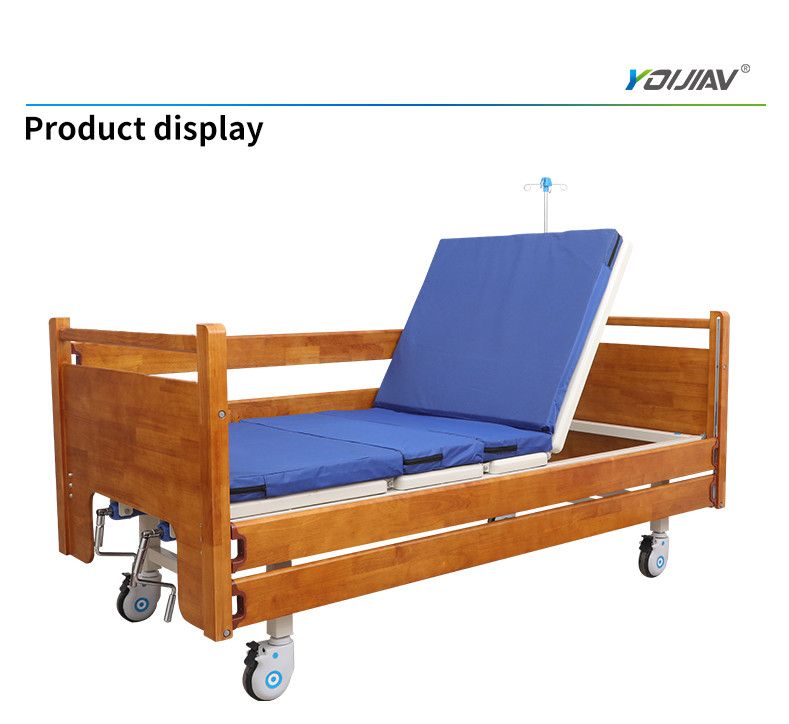 Overall size
2200mmx1060mmx500mm
Product features

The wooden hospital bed is carefully made.

The wooden hospital bed surface can be cold rolled steel stamping or steel pipe bed surface.

The mattress is thickened sponge+brown silk latex.

Easy to use casters,with brakes,wheels.

Product load bearing
213kgs
Product material
Wooden hospital bed board,thickened steel
Product function

Back angle(0-85°)

Upper leg angle (0-25°)

Infusion rod

Move

Guardrail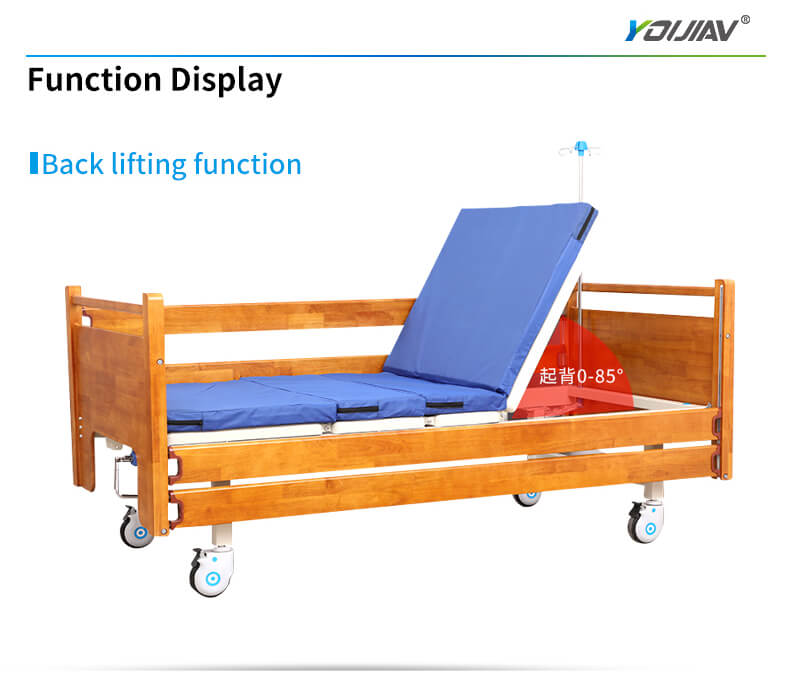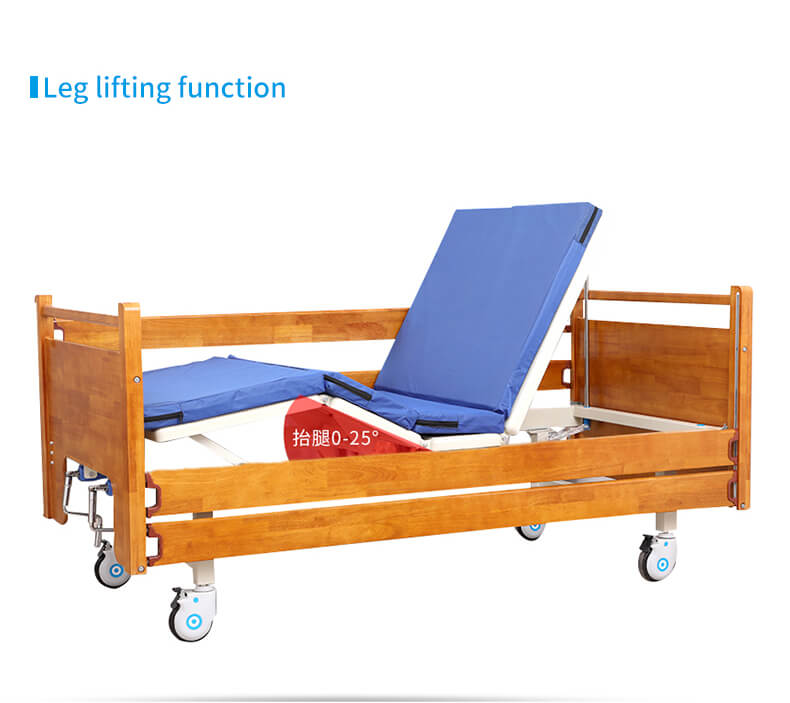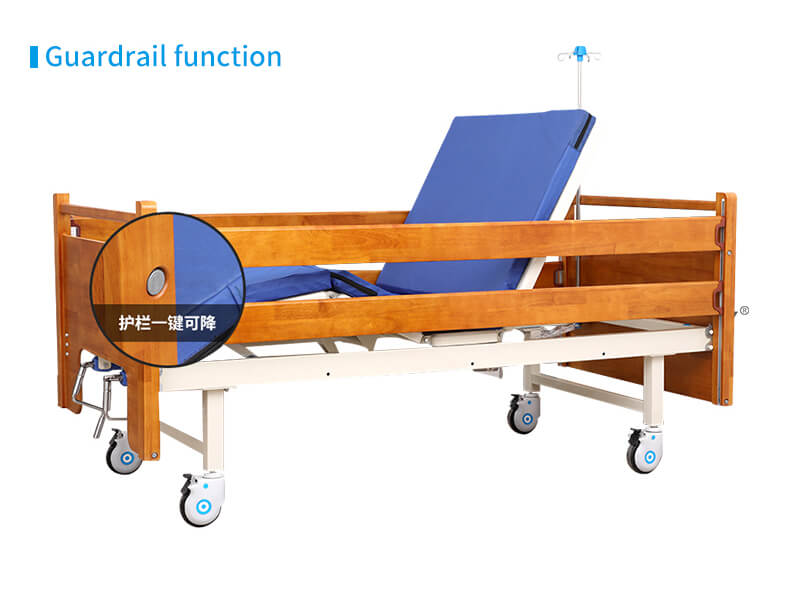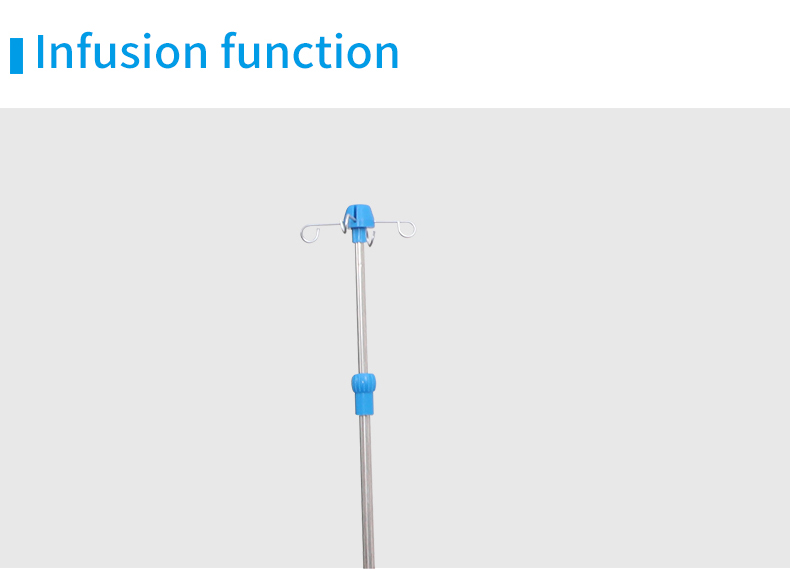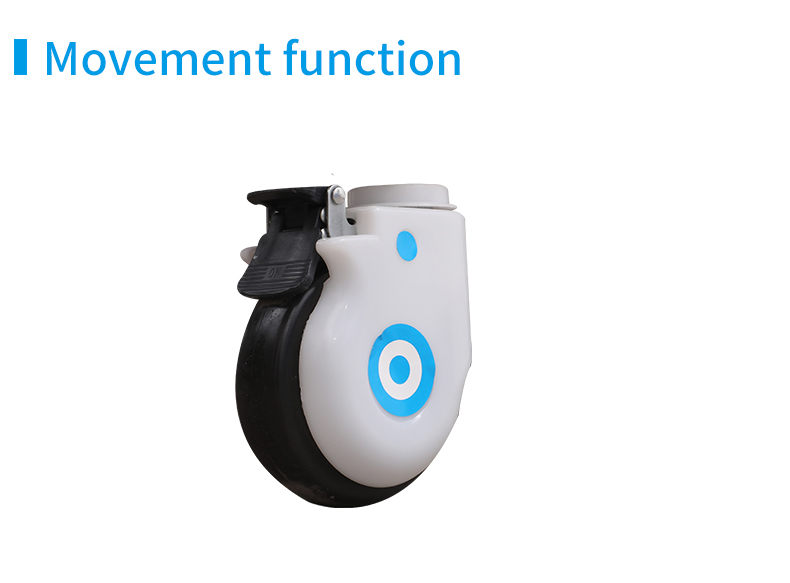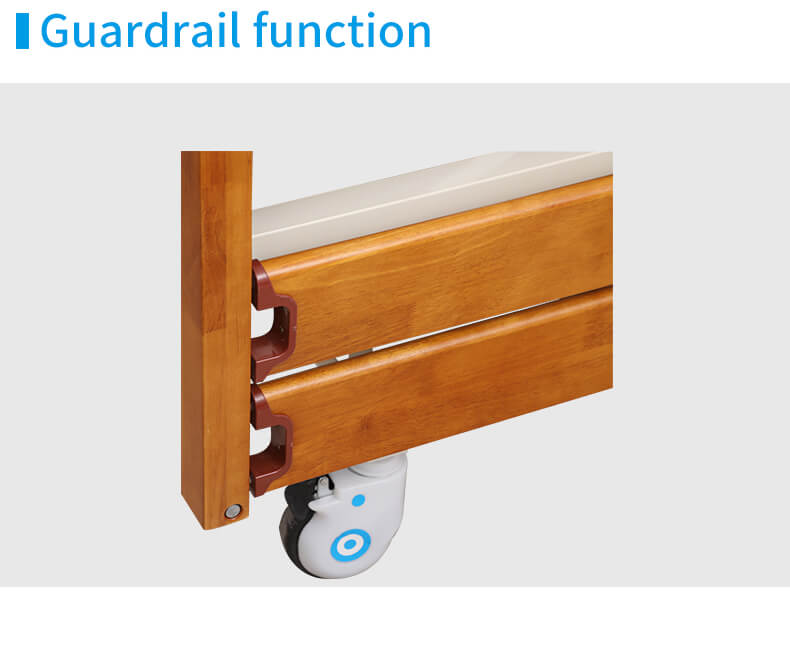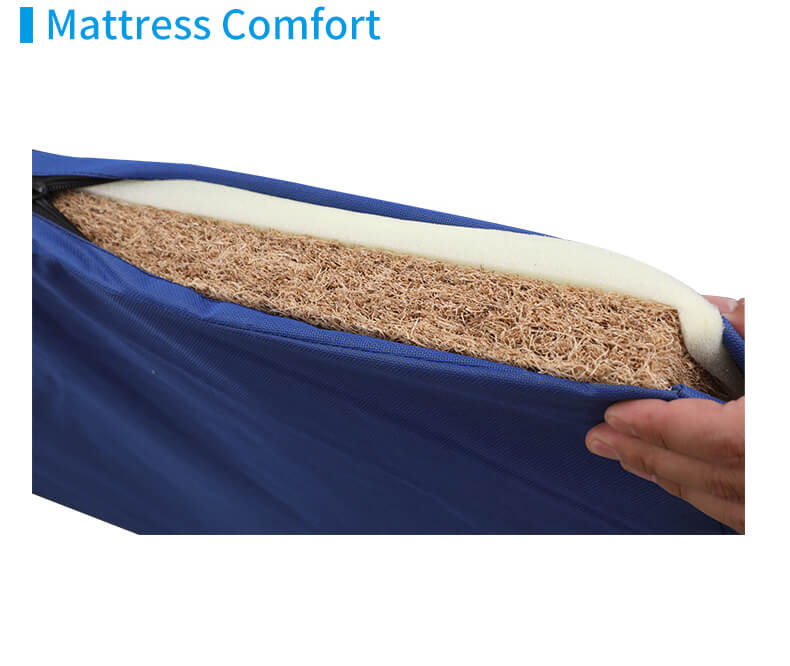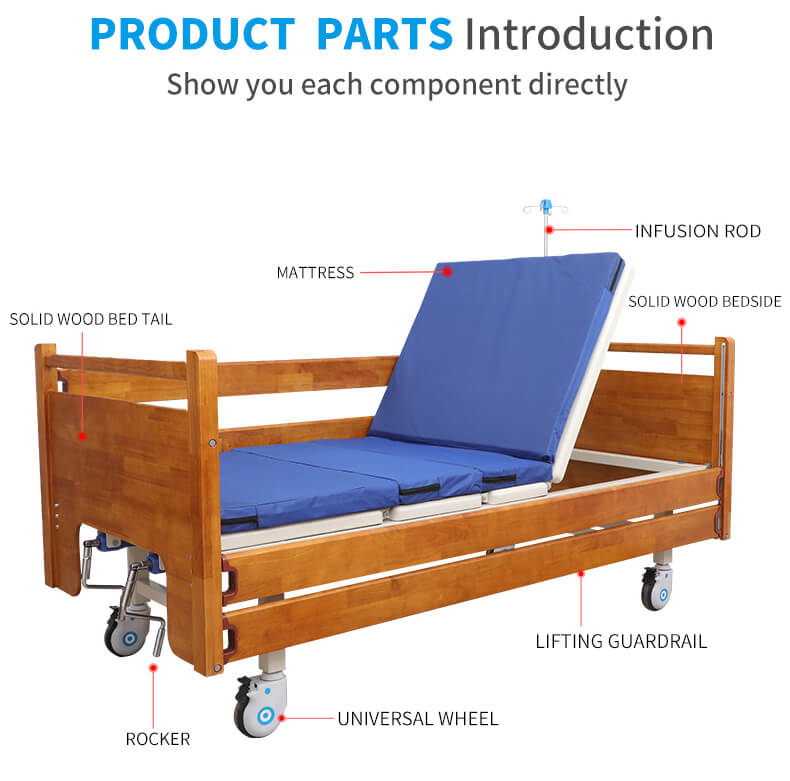 Double Cranks Hospital Bed
Bed surface frame: durable frame with Cold-rolled steel plate, with epoxy coating finished
Overall Sizes: (LXWXH)2200mmx1060mmx500mm
Bed head bed foot: advanced home wooden plates
A pair of side rails
Castors: 125mm dia.silent castors make the bed move flexibly
Cranks: Steel foldable cranks
Backrest angle: 0-75°
Legrest angle: 0-70°