Foldable Bedside Commode Chair
How one uses the bathroom often presents challenges when recovering from an accident or illness. Portable potty seat for adults can help people recovering from surgery or medical conditions. This popular adult bedside potty chair has a clever folding design that allows you to store it aside when not in use. This folding portable commode is suitable for personal use at home and in nursing facilities or hospitals.
Features of adult potty chair for seniors:
1. The foot mat with big sucking discs makes the bottom stable and antiskid.
2. The user-friendly design featuring two ways to take the closestool out.
3. The comfortable backrest is stress-relieving, water-proof and moisture-proof and easy to treat by wiping dry.
4. The antiskid turtle crack surface of the cushion prevents slipperiness resulting from getting wet.
5. Easy folding and storage.
Adult potty chair for seniors specs:
Size of the seat: 41cm
Height of the seat: 44cm
Length of the arm: 25cm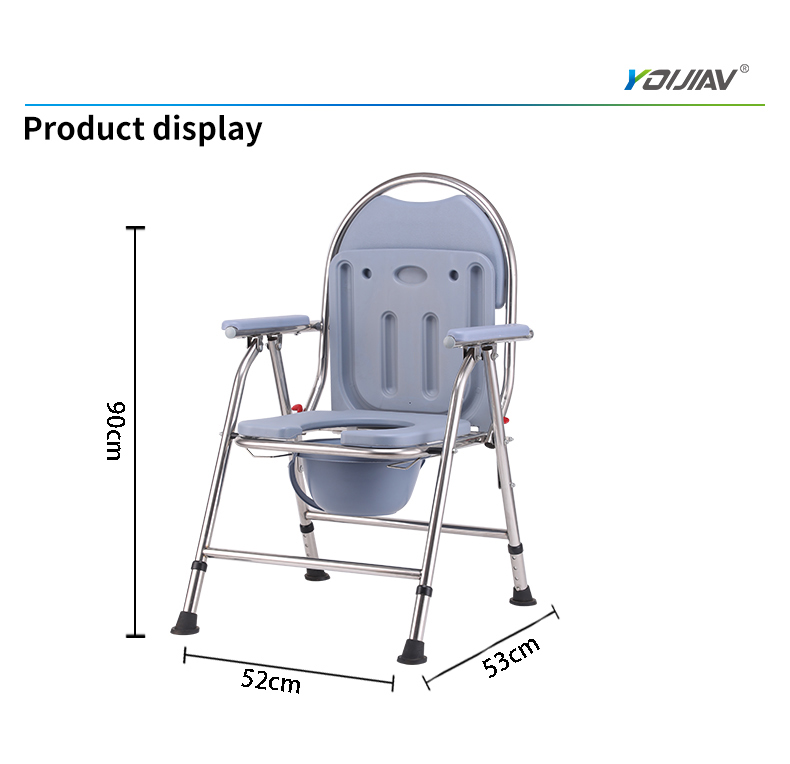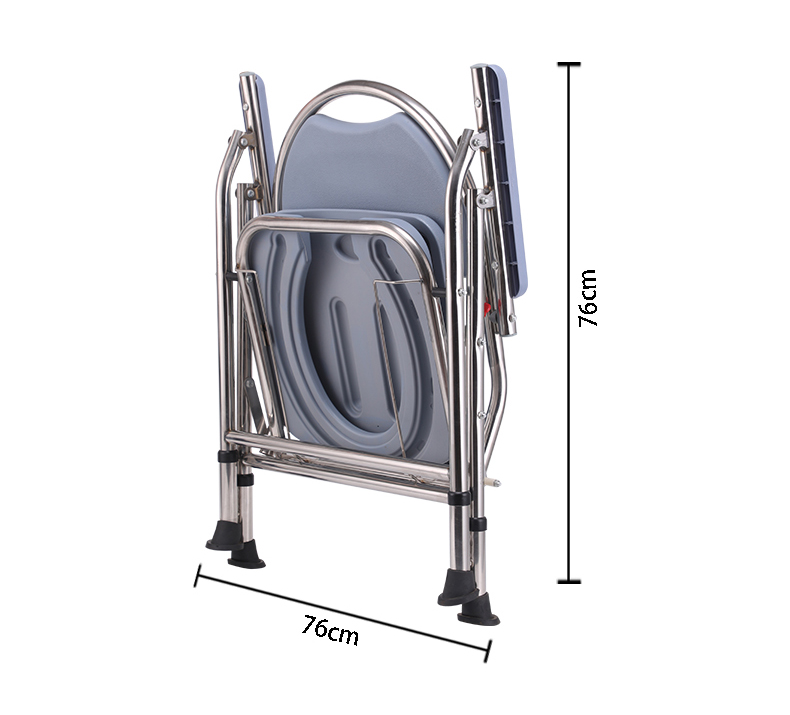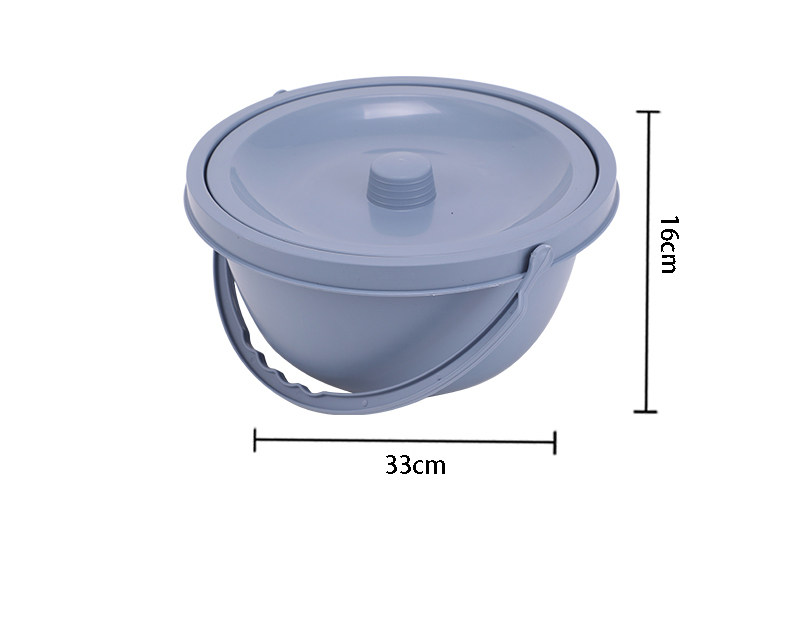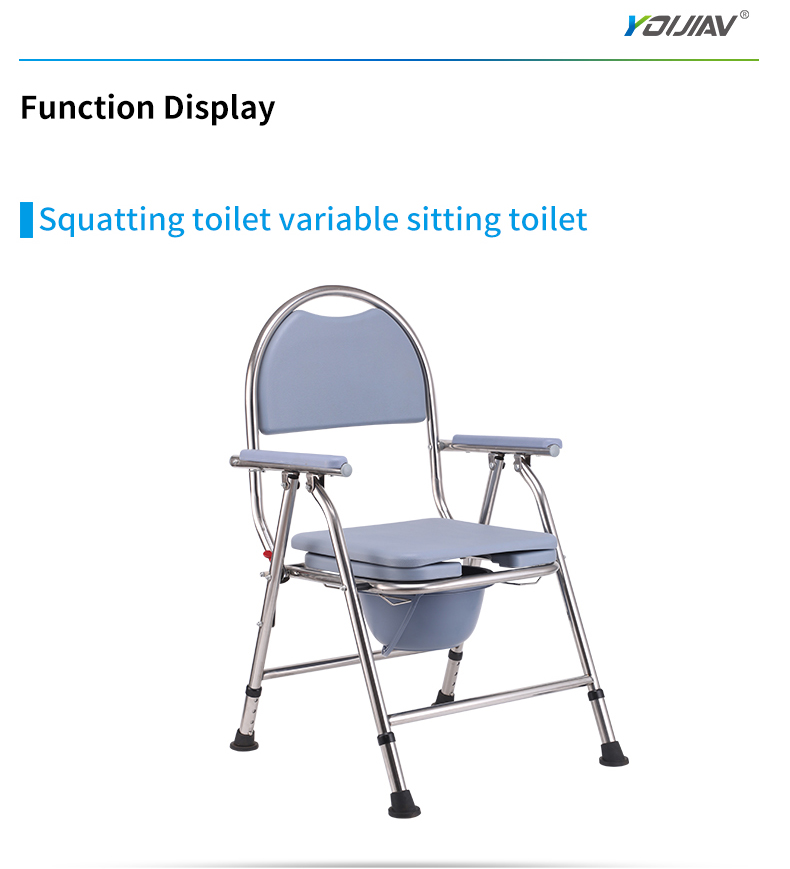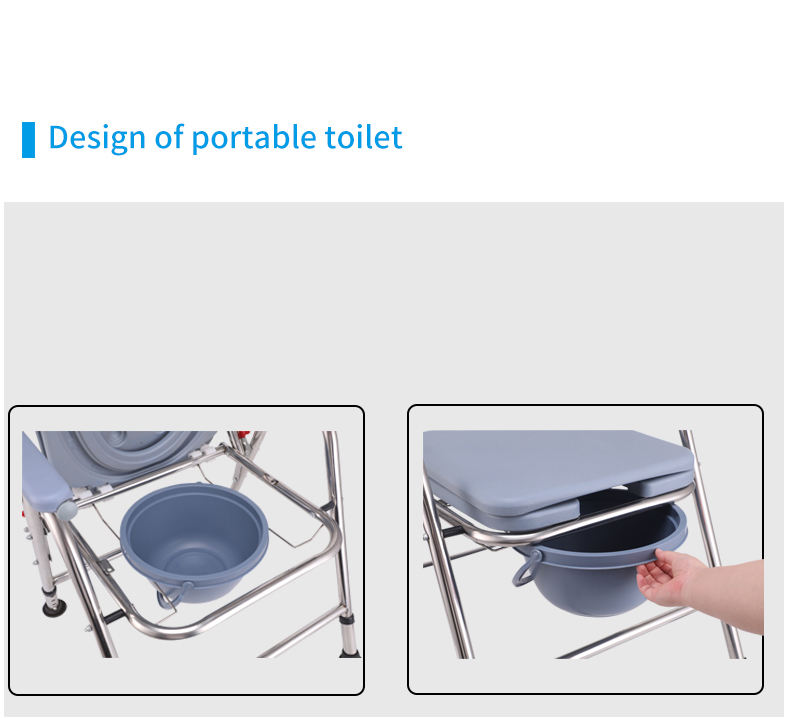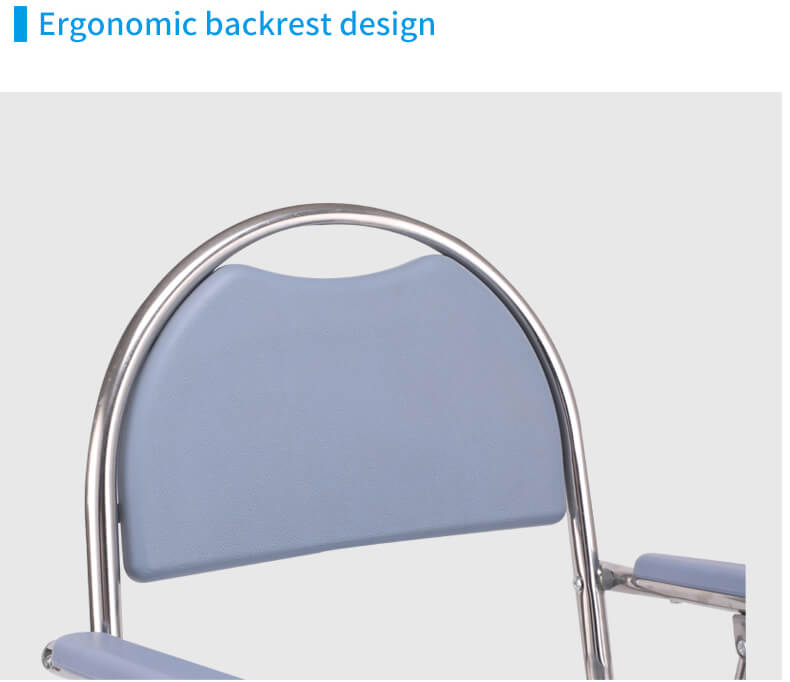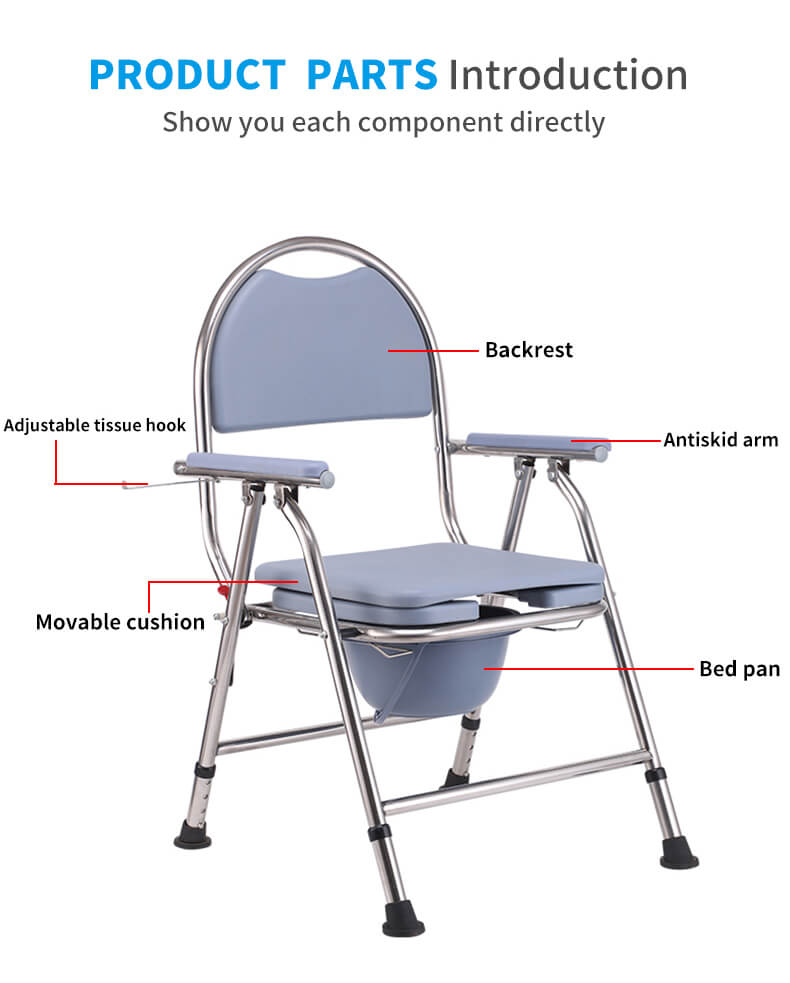 How to choose the right folding adult potty chair?
Not only is the removable seat easy to clean, it also makes the foldable bedside commode versatile. After removing the seat assembly, all you are left with is the toilet's frame and grab bars, which can be used for added safety and stability when the user returns to the bathroom.
Height adjustment is essential for comfort, ease of use and safety. The height-adjustable toilet allows users to get on and off easily, reducing the risk of falls.
The stability of the portable potty chairs for adults is important when the user is seated and when they put their weight on the frame to get on and off the toilet safely. Steel frames are heavier and stronger than aluminum frames.
The portable commode for adults has a multifunctional design and can be used as a toilet, seat above the toilet or as a safety rail.
Bedside toilet surfaces have antibacterial properties that help extend the life of the product and protect it from mold and bacteria.
As a professional medical care products supplier, Youjian provides all kinds of high quality hospital beds and wheelchairs for your choice. Moreover, OEM and ODM custom service is available, welcome to contact us for detailed information!