Multi-function Long Term Care Beds provide exceptional comfort and versatility for individuals in need of extended medical care. These Long Term Care beds are thoughtfully designed to prioritize both patient well-being and caregiver convenience.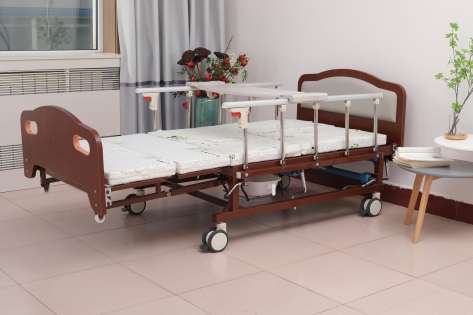 Long term care beds features:
1. Anti-slip and anti-slide design provides multiple protections for your loved ones.
2. Suspended and retractable dining table with ergonomic design, offering more dining space.
3. Versatile functions in one bed.
4. Incorporates multiple core technologies for a new nursing experience.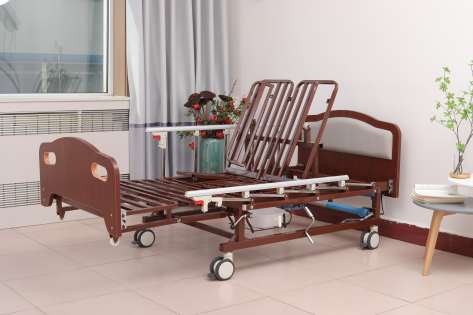 Long term care beds functions:
1. Backrest Adjustment: Relieves back pressure as prolonged bed rest can exert weight on the back.
2. Leg Elevation: Relieves leg fatigue and promotes blood circulation, allowing for adjustable angles.
3. Leg Lowering: Switches to a sitting position, facilitating leg and body muscle training.
4. Semi-Turning: Facilitates periodic contact and relieves local pressure.
5. Assisted Toileting: Long term bed features a one-second opening push rod design for easy use.
6. Various Auxiliary Functions: Long term care hospital beds from Youjian have considerate features include protection, hair washing, reading, foot washing, mobility, and infusion.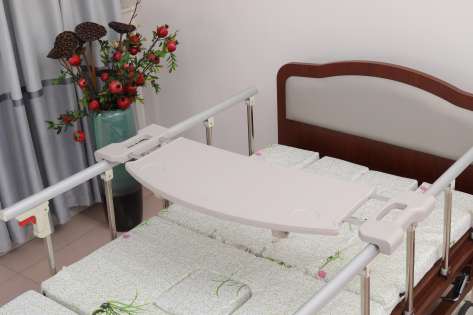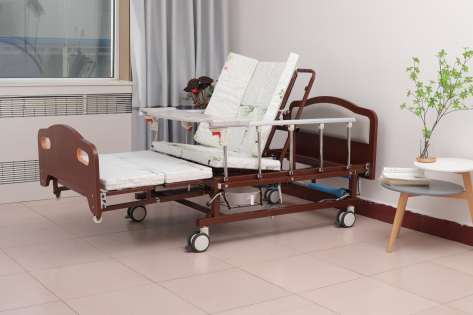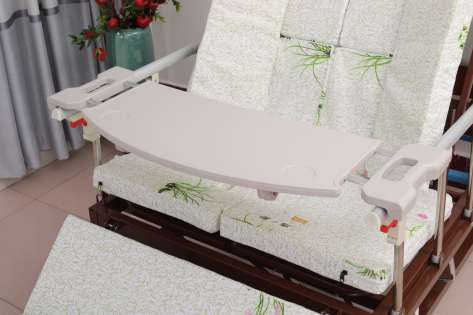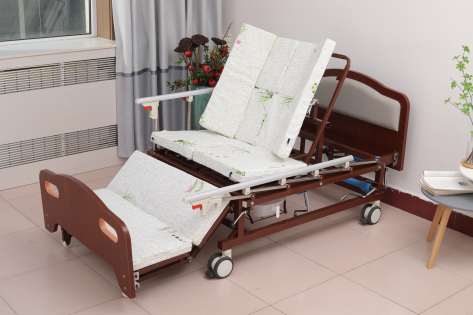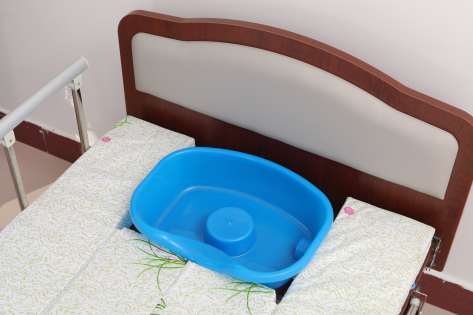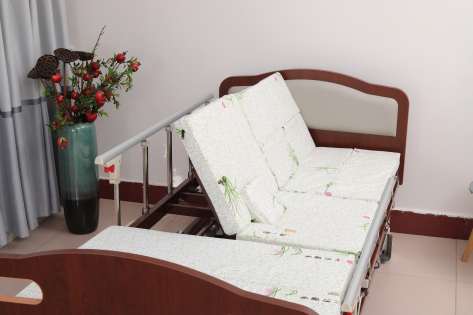 Long term care hospital beds advantages:
1. Exquisite Detail Display: We pay attention to visible details, ensuring perfection.
2. Solid Wood-style Soft Package Headboard: Provides a more comfortable experience for family members.
3. Carefully Selected Steel Pipes: Thickened steel pipes for strong, stable, and durable support.
4. Foldable Rocking Handle: Stainless steel handle that folds to prevent collisions.
5. 3D Comfortable Sponge Mattress: Soft, comfortable, dry, breathable, and resilient mattress.