Youjian Medical Device is built on the belief that the bedroom should be your sanctuary, not a source of anxiety or discomfort. At Youjian Medical Device, we believe everyone deserves to feel comfortable, safe, independent - and get a good night's sleep.
Improving Sleep, Safety, and Independence for Seniors in Assisted Living
Youjian Medical Device offers quality hospital-style beds designed for older adults in assisted living. Our beds provide residents and staff with all the care and support that a traditional hospital bed can provide, but it's the only bed on the market that combines this functionality with an attractive, stylish, non-institutional design. You can rest easy knowing that this product meets all of the stringent medical certification standards set by the FDA. Youjian Medical Device beds will differentiate and market your community by providing greater comfort, independence and safety.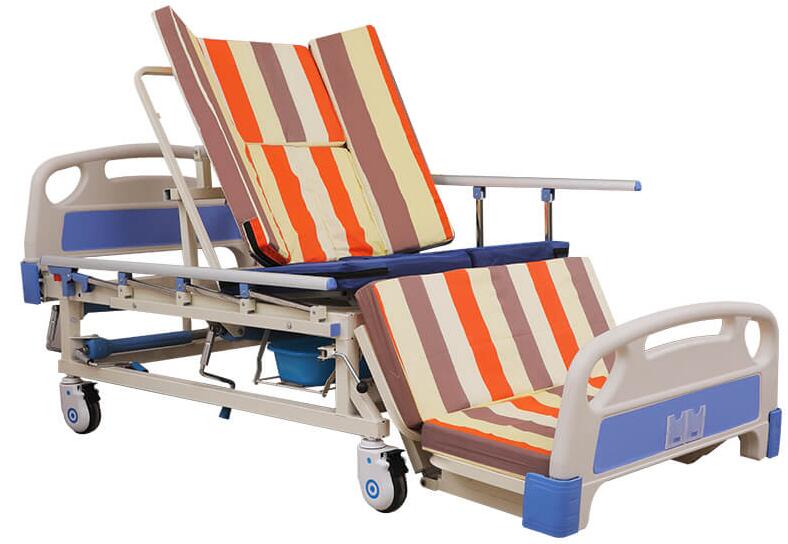 Full-Bending Multifunctional Manual Nursing Beds
A safe, comfortable, and independent approach
As we age, our bodies naturally experience physical changes that affect our lifestyle, health and well-being. Acknowledging these changes and working to reduce the risks associated with them can improve your quality of life.
Health is important to our quality of life. This becomes even more important as we age and face increasing physical and mental health challenges. As professionals in the senior market, our responsibilities include considering the quality of life of the individuals we work with, providing innovative ways to maintain their health and well-being, and providing reliable, consistent care for older adults and their families.
Youjian Medical Device Quality Hospital Beds and Mattresses Help Promote Good Sleep Habits
For seniors and people with limited mobility, Youjian Medical Device hospital beds and mattresses offer patients solutions for better sleep with.
● Head and knee joint features allow users to easily position themselves in the position they want to sleep without strain or difficulty adjusting.
● The height adjustment feature allows the user to get in and out of bed safely on their own, lowered enough to allow a knee angle of 90°, and with both feet firmly on the floor before attempting to get out of bed (it rises with you with the support of the bed,) which reduces the risk of falling or slipping when getting in/out of bed.
● Integrated assistive devices add additional safety through four positions that can be customized to the level of support needed.
Why Is This an Important Product for You to Know About?
| | | |
| --- | --- | --- |
| If You Work in A Senior-Related Field | If You Represent a Retirement or Assisted Living Community | If You Are an Occupational Therapist |
| This Bed Can: Our beds can be adjusted to accommodate the specific needs of the user. With infinite positions possible, the bed can help reduce the risk and discomfort associated with many common health challenges, including COPD, Indigestion, Heartburn, Snoring, Sleep Apnea, and Edema. Helps to reduce the physical demand and strain on the caregiver by adjusting from 10" up to 32" from the mattress deck from the floor. Ultra-low capabilities of the bed frame help to prevent falls from the bed and reduce fall injury severity. Help reduce stigma around the "look" of medical products. This product can easily blend into the user's home environment without looking clinical and equipment-like. Preserves the pride and confidence of your clients. | This Bed Can Also: Help differentiate and market your facility by offering elevated comfort, independence, and security to your residents. Generate additional revenue for your community. Traditionally, new residents purchase bedroom furniture prior to their move into your building and that is an opportunity for you to offer them this bed as part of their accommodations (furnished). Support your residents comfortably and safely aging in place. | This Bed Can Also: Potentially allow clients to stay in their homes longer by maintaining their independence and safety getting in/out of bed. Provide additional support with integrated mobility aids. |
Committed to providing quality, fully functional hospital-style beds
Youjian Medical Device is committed to providing customers and staff with all the care and support that a traditional hospital bed can provide, but it is the only available bed that combines this functionality with an attractive, stylish, non-institutional design. Enhance comfort, safety and sleep quality with one innovative product.
Visit our website today for more information or email us at smile@yj-medevice.com.