Made of high-density aluminum alloy, lightweight travel electric wheelchair provides easy mobility. This aluminum electric wheelchair is lightweight and detachable, with a collapsible frame. Portable lightweight electric wheelchair is designed to assist people with reduced mobility for convenient travel and activities. Portable electric wheelchairs are compact in size and ideal for tight spaces. These lightweight frames easily fold or disassemble into manageable parts, making them the lightest and easiest wheelchairs to carry around. If you plan to spend a day at the park, mall or free travel, this light weight electric wheelchair will take you wherever you want to go.
Features of lightweight travel electric wheelchair
1. Multifunctional design. The electric mobile wheelchair is very portable, neatly folds, the parts are assembled quickly, and it's easy to get in and out of the trunk of the car.

2. Compact structure.Depending on battery size, the weight of electric wheelchair is only about 60 pounds, making it lightweight and easy to move.

3. The medicare electric wheelchair has a weight capacity of 250 lbs and a top speed of 3.6 mph. It can travel up to 11 miles on a single charge.

4. Lithium-ion travel battery makes travel safe and portable to transport your mobility electric wheelchairs on the plane.

5. Double braking system provides extra safety. Made of durable, lightweight aluminum alloy, it is extremely durable.

6. Large Capacity Storage Bags. Under-seat storage and rear seat pockets keep all your belongings within easy reach.

7. Special foam seat design, big foot platform for ultimate comfort, removable seat cover for easy cleaning.

If you are looking for the most affordable and reliable folding 4 wheel compact electric wheelchairs. The lightweight travel electric wheelchair for sale from Youjian is the perfect choice. As one of the professional electric wheelchair suppliers, we provide various high quality wheelchairs with customized sizes and materials, if you have any questions about this product, please feel free to contact us and we'll be happy to help!
Electric wheelchair sizes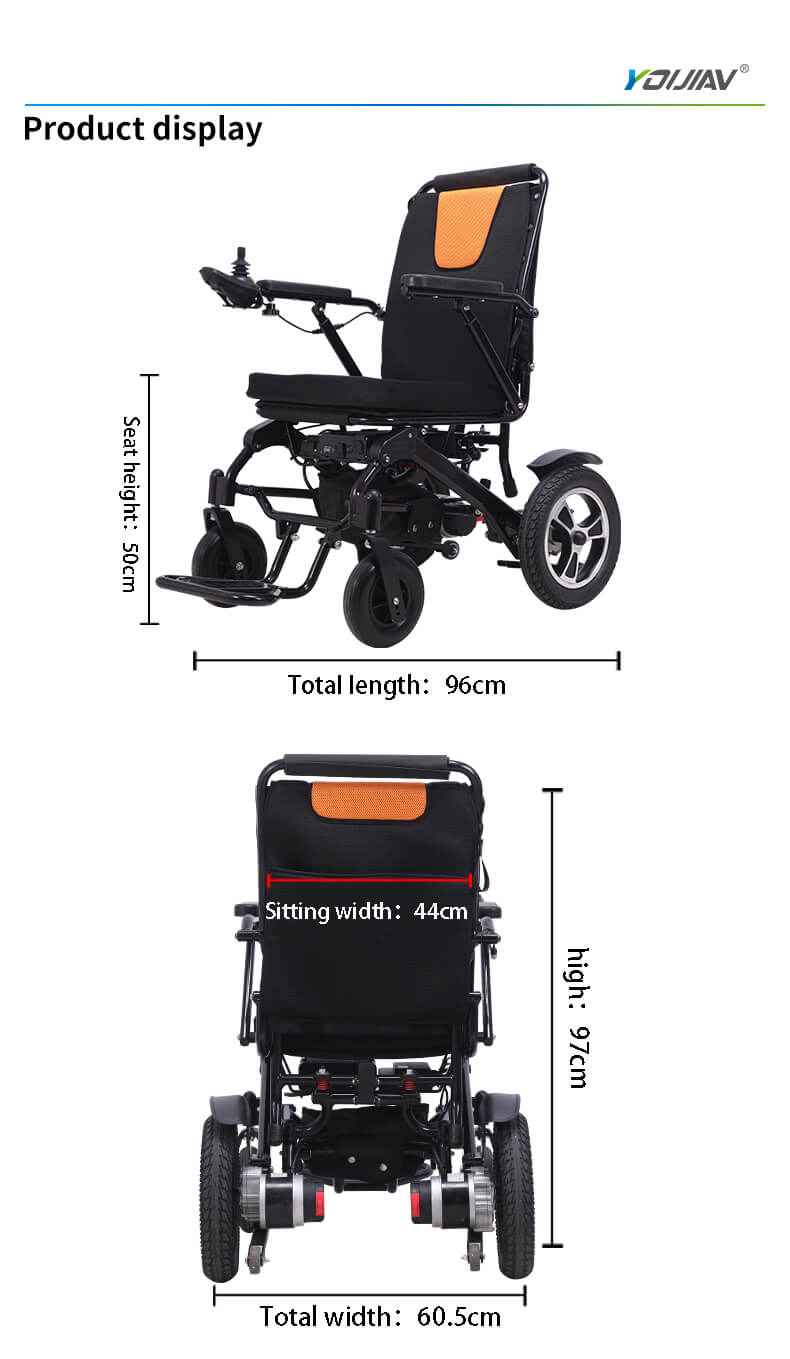 Electric wheelchair specs
Product name
Electric Wheelchair
Products Features

1.Made of high-density aluminum alloy,the load-bearing capacity can reach 100kgs.

2.The tire is wear-resistant and durable,with excellent shock absorption effect and no bumping.

3.Manual/Electric dual mode switching at will.

4.Easy to carry and foldable.

Battery type
Lithium battery
Tire Type
Pneumatic tire
Frame Material
Aluminium alloy
Front/Rear Wheels
Front wheel: 8 inches Real wheel:12 inches
Electric wheelchair accessories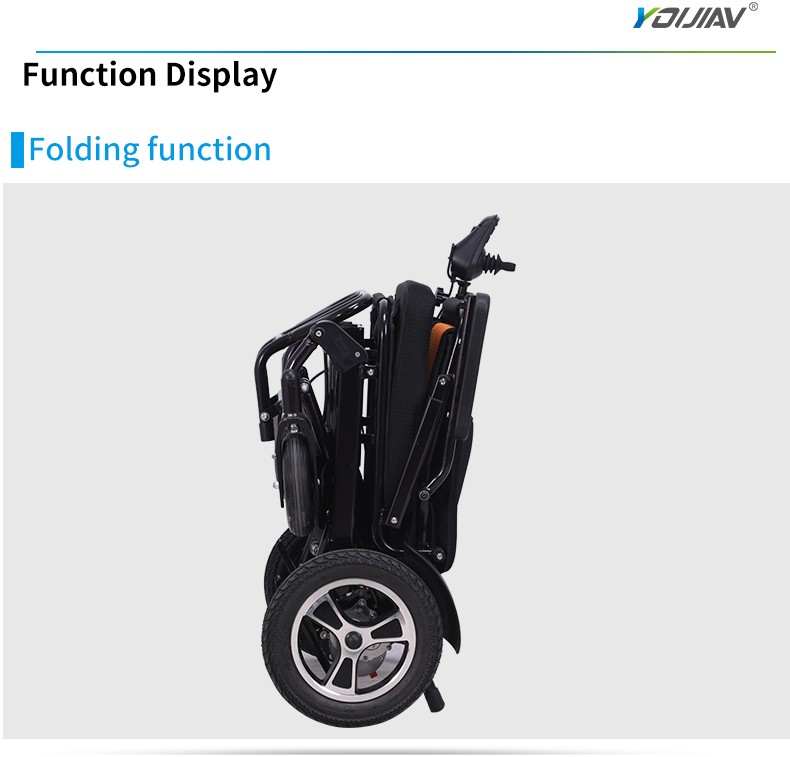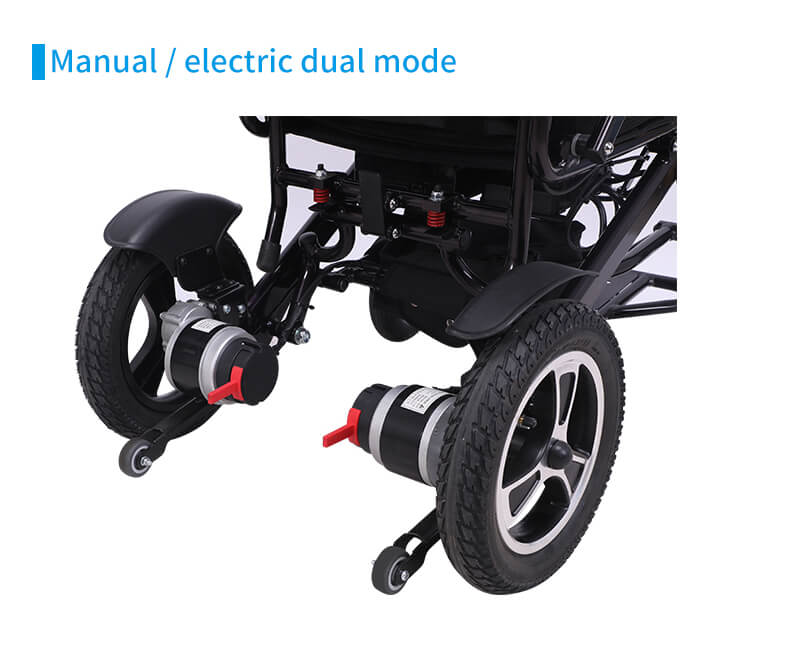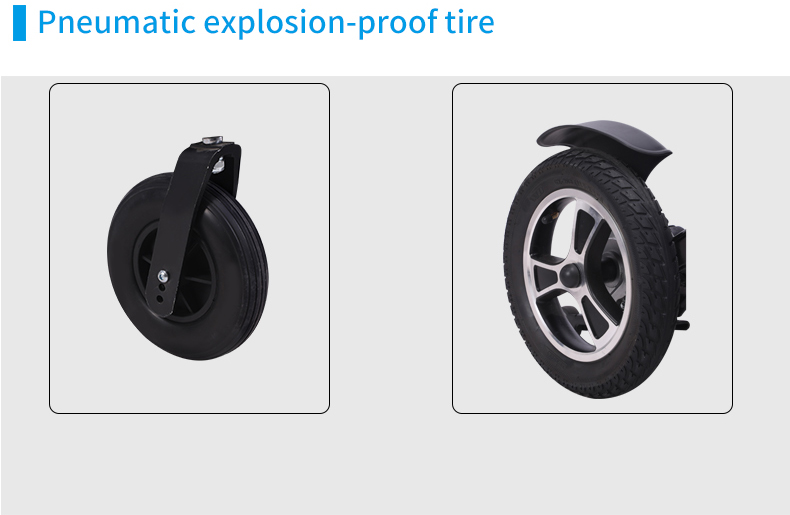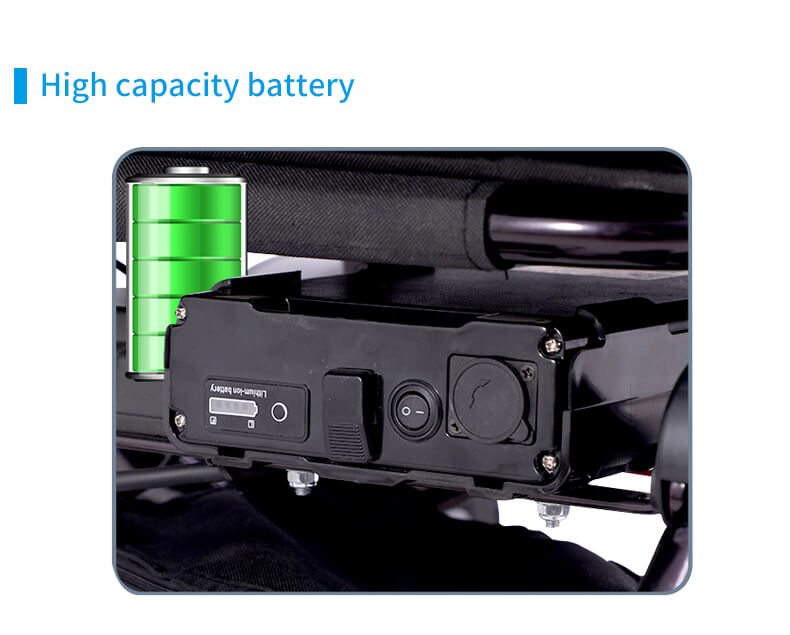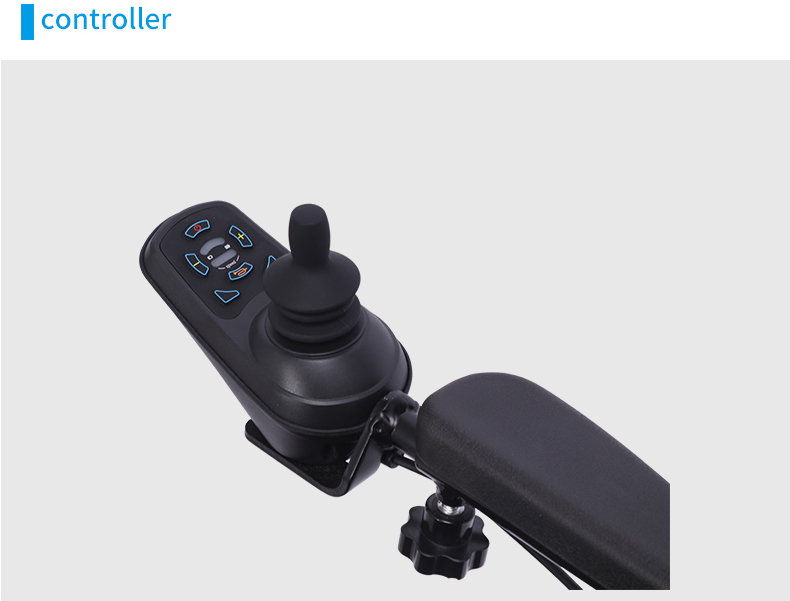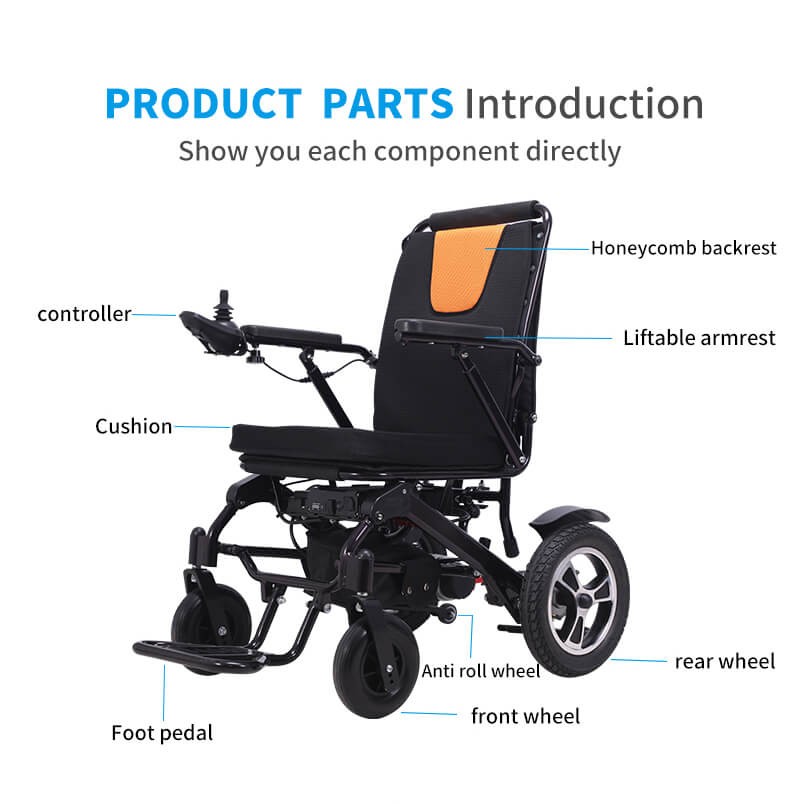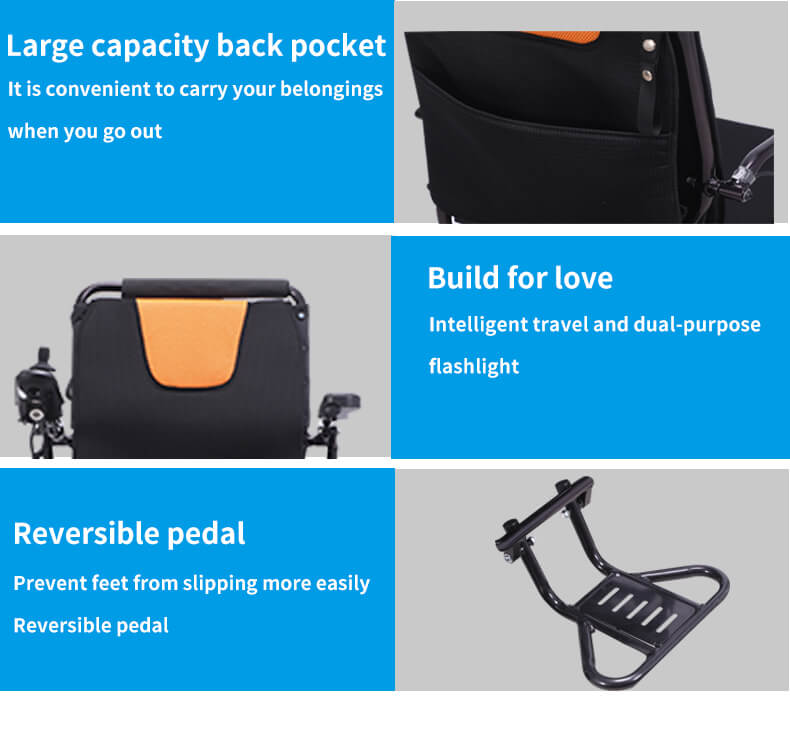 3 reviews from clients of Wheelchair below

Elly sha –13th Dec.2021
This is a very cool experience to purchase manual wheelchairs from Hebei Youjian Medical, The quality is very good, the key is that the price is very competitive in our local area. highly recommended.
Nichell NG – 03th Feb.2020
This is Nichell From UK, I have a medical store in UK, It is not a big client,but I am a regular client. I will purchasing about 100 pieces wheelchairs from Hebei Youjian Medical each month. They are good manufacturer,Good price, good delivery.thank you.
Bessy Lein-26th, Au.2019
This is bessy lein from medical supermarkets Sweden, we are buying 1000pcs per month from Hebei Youjian Medical, good delivery, nice beforesales services, with best price from them, everything is good, thank you.