Compared to traditional standard wheelchairs, multifunctional wheelchairs are larger and have more equipment options. Offer a higher level of comfort for users with prolonged sitting, limited mobility or severe disabilities with options such as raised leg rests, adjustable backrest, seat inclination, headrest and wider armrests.
Travel at home, more portable and more at ease. Six characteristics, family travel is more convenient: upgrade aluminum alloy, folding easy storage, strong bearing capacity, explosion-proof tires, breathable fabric, front and rear standing brake. As a professional multi-functional manual wheelchair supplier, Youjian also provides various high quality sickebeds and wheelchairs for your choice, welcome to select your interested products and contact us for any questions!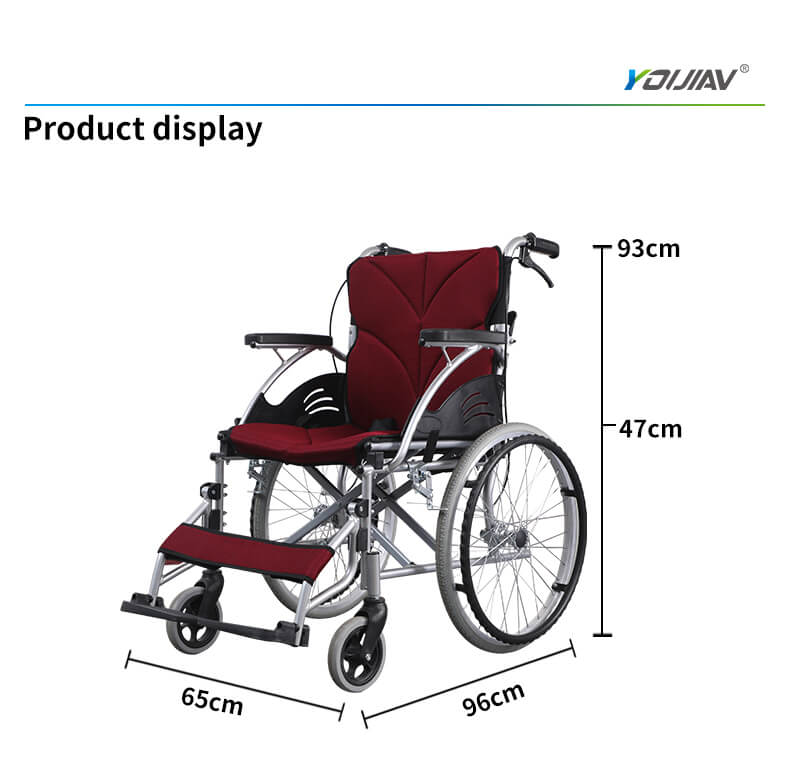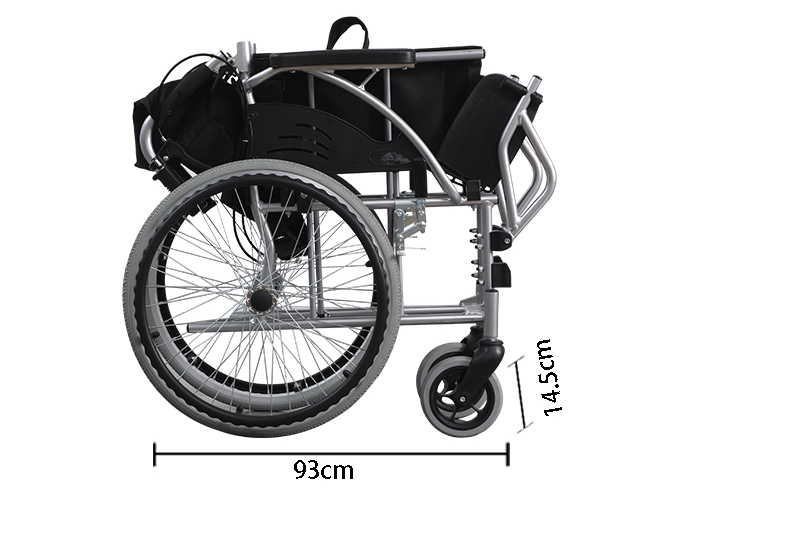 Product Name:
All-lying High Back-Leaning Manual Wheelchair
Product Features

Hydraulic control angle ranging from 90°-180° provides comfortable flat lying.

The leather seat is easy to clean.

The upgraded ABS integrated wheels are firm, endurable and resist compression powerfully.

The frame of thickened carbon steel material features integrated welding.

Sizes
120cmx100cmx67cm
Folding width
97cmx30xmx53cm
Frame material
Steel pipe frame
Solid front

8 inches

Rear wheel
24 inches
Height of seat
56cm
Arm height
72cm
Width of seat
45cm
Depth of seat
44cm
Height of backrest
67cm
Bearing of load
100kgs
Feautures of multi-functional manual wheelchair
1. Comfort pad: comfortable and breathable, flexible and easy to clean. Leather seats and thick, breathable nylon cushions are soft and comfortable. Make independent mobility a pleasure.
2. Light weight and foldable: easy to store, save space, easy to transport, can be put into the trunk of the car after being folded, and travel is more convenient. This wheelchair is perfect for the user to transfer to the car, bed, bathroom or chair.
3. Applicable people: elderly / middle-aged pregnant women / post-operative rehabilitation, lower limb disability, paraplegia, falls, fracture traction, bone hyperplasia, osteoporosis and other people who cannot walk.
4. Warm care: No matter why you need this wheelchair, we send you our sincerest greetings and best wishes. Wish your family or friends a speedy recovery and stay away from pain.