Stretching techniques of cervical traction chair are the use of external forces to stretch shortened or contracted tissue to lengthen it, and to perform slight movements that exceed the resistance of the tissue through the range of motion of the joint. This therapy is designed to gain stretch of the soft tissues around the joint, reduce muscle, and improve and restore the joint's range of motion.
Cervical traction chair takes advantage of stretching to treat joint, bone or muscle problems, stretches for neck pain relief. For physical therapy or orthopaedic therapy:
Long-term muscle spasms

Dislocation

Fracture

Deformity
Traction is commonly used on the neck, spine, arms, legs, and pelvis to help with any muscle, joint, or bone problem, and neck traction has specific benefits, including:
Relieve muscle spasms

Stop muscles from shortening and contracting

Relieve stress

Helps restore blood flow and nerve function

keep the neck stable

Correction of deformities

Rest injury

Relief the pain
Name of product
Cervical traction chair
Product Features

Restore the intervertebral disc that protrudes and compresses nerves through tensile traction

The comfortable PU fabric and thickened elastic sponge.

Surround welding of thickened square pipes is adopted

The antiskid design of inner ring concave point of the hand wheel makes rolling easy.5. The thickened wire rope is safe and avoids secondary injury.

Scope of traction
0-300mm
Maximum traction
200N
Gross weight
21KGS
Package size
650mmx480mmx400mm
Scope of application
Adjuvant treatment of cervical spondylosis(nerve root type)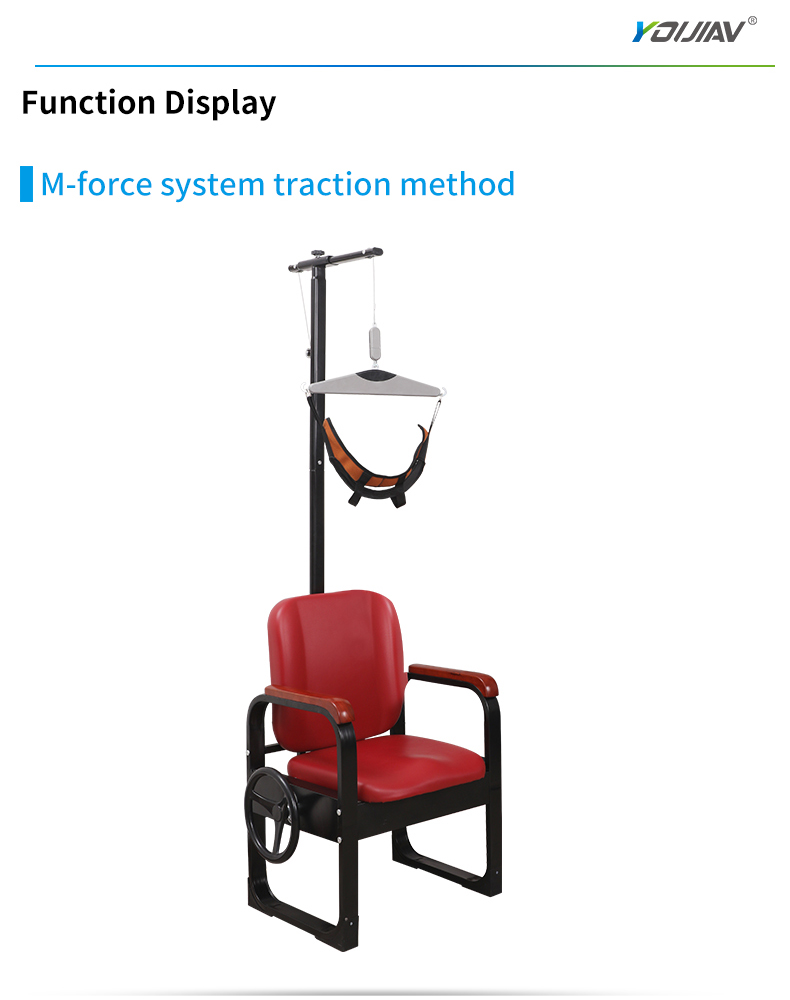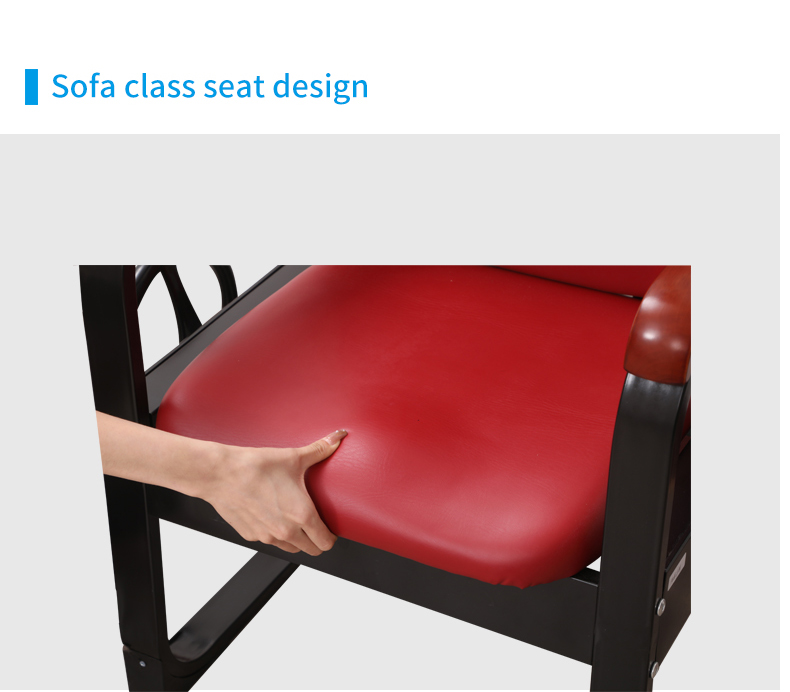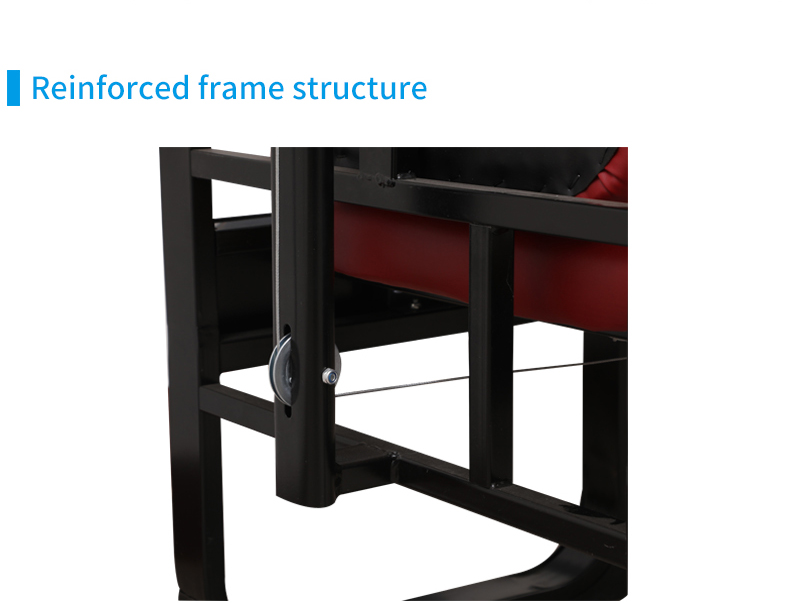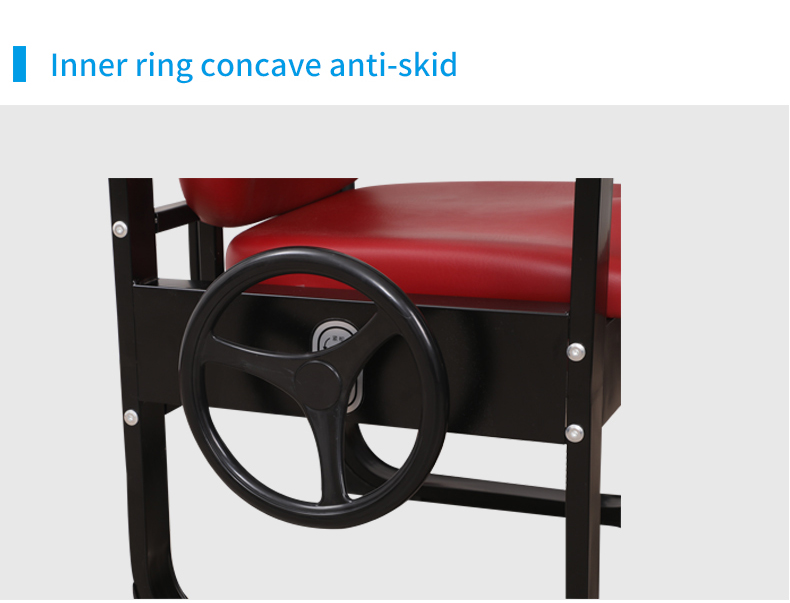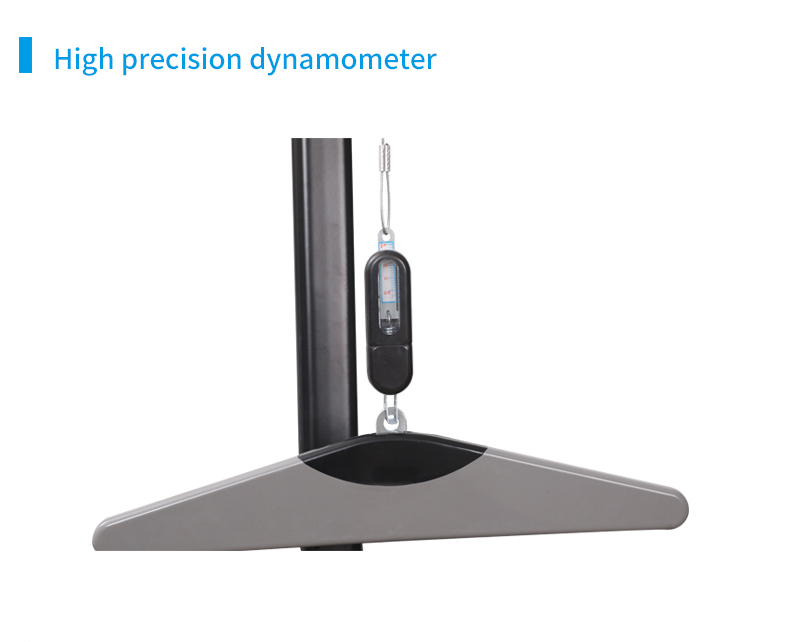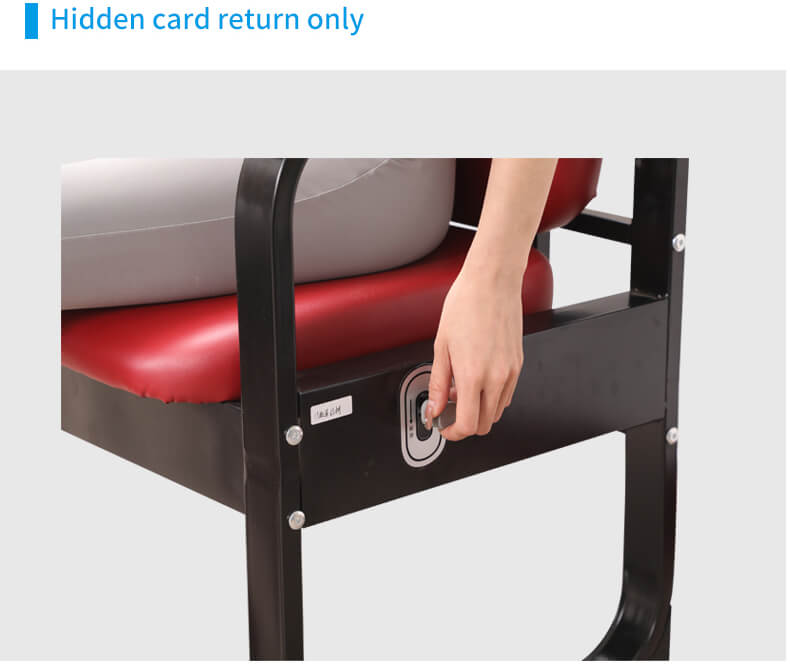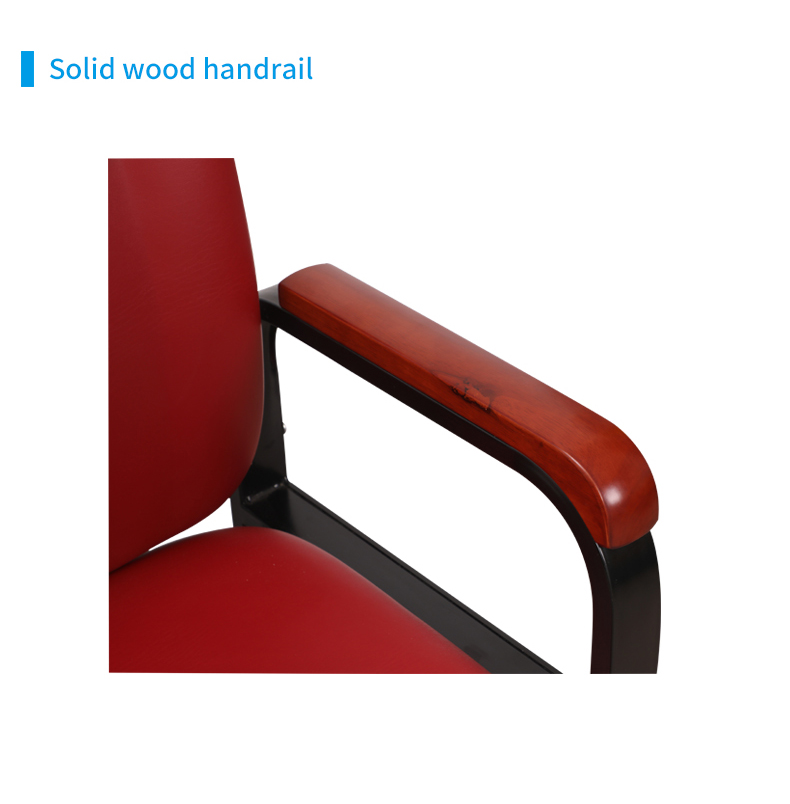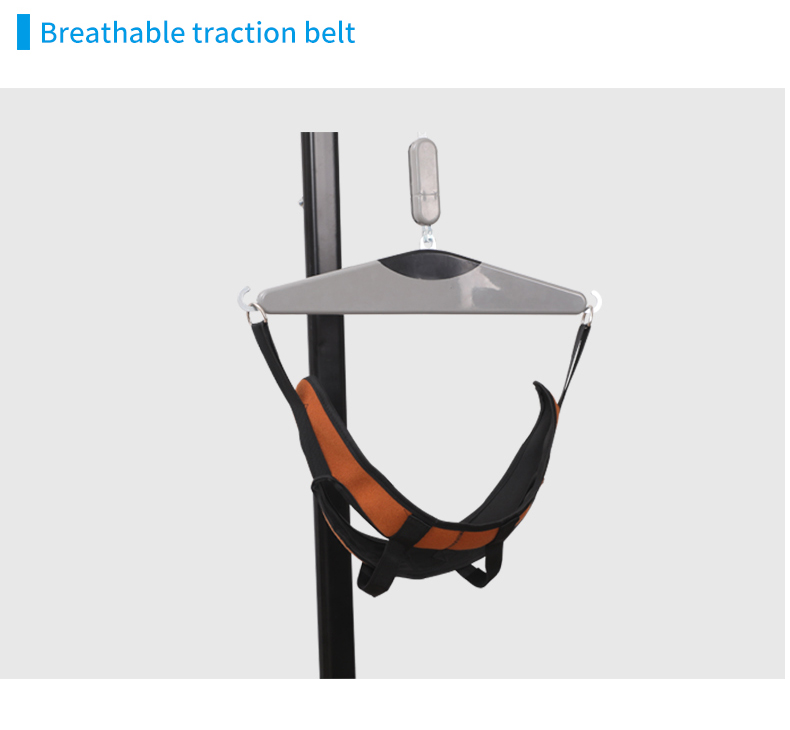 FAQ
How long should you sit with neck traction?
How long does it take to use traction. In general, you should use traction for about 15 to 20 minutes each time. Training can be done several times a day. If your pain worsens while using the device, you must stop using it and consult your physical therapist or doctor.
Does cervical traction really work?
Cervical traction devices gently stretch the neck by pulling or separating the vertebrae to reduce pressure on the spine. It is efficient and fast.
If you are looking for high quality cervical traction chair , medical beds and wheelchairs wholesale with low cost price, please feel free to contact us!